New facility for Nationwide Platforms
By Leila Steed13 August 2019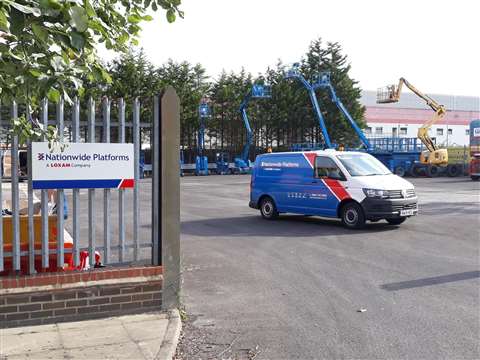 Powered access rental company, Nationwide Platforms, has opened a new depot in the UK.
Strategically located between the company's London and Bristol depots, the new operational facility, in Didcot, Oxfordshire, will hold stock comprising over 400 mewps.
The new depot will also serve as a training facility, offering a range of working and height training courses for powered access operators.
Nick Parham, Nationwide Platforms' regional director, said, "Our new depot is ideally placed to enhance our service offering to our customers. We're continually growing as a business and this new addition to our depot portfolio is a direct result of the continuous expansion we're seeing as a company."
The company, which now has 35 depots across the UK, said the new premises would improve its operational efficiency and help reduce its carbon footprint by way of fewer transport movements.