New generators and compressors from Doosan
By Helen Wright13 February 2015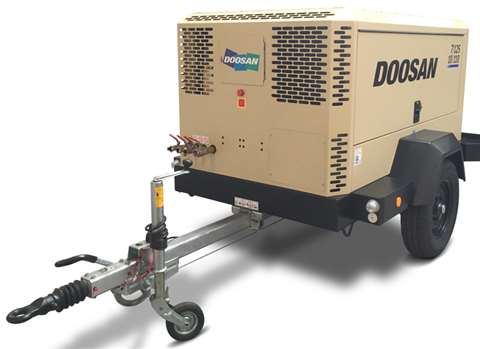 Doosan Portable Power said it would launch a number of new products at the Intermat show, including redesigned and Stage IIIA compliant G40-IIIA and G60-IIIA generators, providing 40 kVA and 60 kVA prime power.
It said the new models, which feature optional dual frequency 50/60Hz working mode, are part of the new platform of generators from Doosan and share a common design with the G80-IIIA to G200-IIIA models launched over the last two years.
The manufacturer also plans to launch several new portable compressors including the Stage IIIA compliant 7/53, Stage IV compliant 12/154 and 12/254 and 7/125-10/110 Stage IIIB Dual Mode models.
The machines boast a choice of two pressure and flow ratings. By pushing a button on the keypad, the operator can switch between 'LO' (low pressure mode) and 'HI' (high pressure mode).
The Intermat construction equipment exhibition takes place from 20 to 25 April at the Paris-Nord Villepinte in France.