New lifting chain sizes
By Christian Shelton21 March 2019
Dutch lifting chain and steel wire rope manufacturer Van Beest has launched three new sizes of Green Pin Tycan Lifting Chain, with accompanying grade 10 steel grab hooks, sling hooks, and connecting links.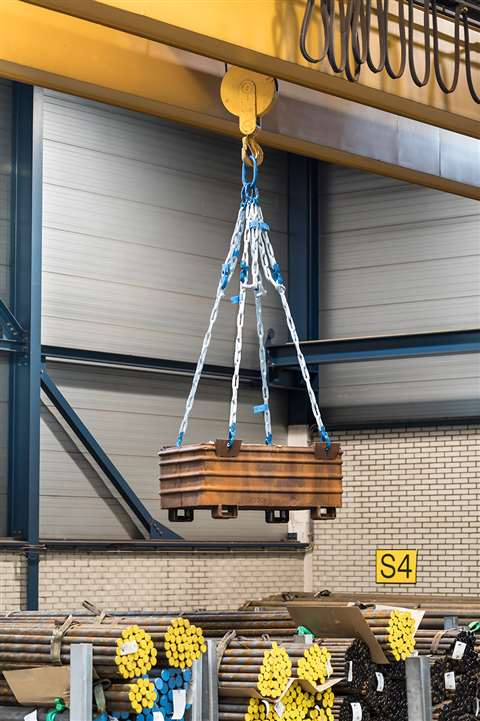 According to Van Beest, the fibre chain enables users to manufacture a complete one-leg chain assembly with a Working Load Limit (WLL) of 2.6 tonnes, 4 tonnes, 5 tonnes or 6.8 tonnes. In a four-leg configuration the assembly can reach a WLL of up to 14.2 tonnes.
Van Beest said the clevis of the hook and the bearing surface of the connecting link are designed to fit with the link of a Green Pin Tycan chain to maximise safe assembly of the chain and its fittings.
Van Beest has also announced that international accredited registrar and classification society DNV GL has now approved certification on Green Pin Tycan chain. In addition, DNV GL has extended the certification of the temperature range under which Green Pin Tycan Lifting Chain can be used from -40⁰C to +70⁰C.