New London stopper centre for Selwood
By Belinda Smart15 October 2021
UK pump specialist Selwood has established a"stopper centre" as part of the recently opened multi-million-pound solutions centre, which opened this year in Crayford, southeast London.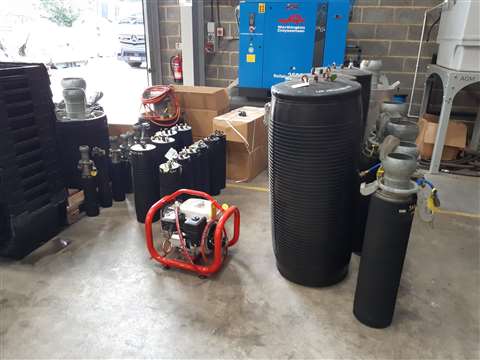 According to Selwood, the centre will give its customers in the south and central UK quicker and easier access to pipe stoppers; inflatable, re-useable bungs used for blanking off pipework, often as part of an overpumping operation.
The London centre joins Selwood's existing centre in Conwy, North Wales, and will stock a range of multi-sized stoppers. A team trained to carry out stringent safety checks to ensure each unit is safe for use will provide support. 
Customers who order a pump can order stoppers as part of the same transaction and have the whole order, including the pumps, pipes, stoppers and floats, delivered together to most locations.
Keith Maddocks, manager at Selwood's London solutions centre, said,
"This new addition is part of Selwood's ongoing and growing investment in products, ancillaries and training so that we can offer a comprehensive, convenient and seamless service to our customers. It helps ensure that our skilled, trained team meet the needs of each individual customer with the minimum of fuss."
Selwood, which is headquartered in Hampshire, UK, is a leading pump rental solutions provider and a global supplier of pump manufacture and sales.