New Malaysian construction projects
By Andy Brown19 February 2018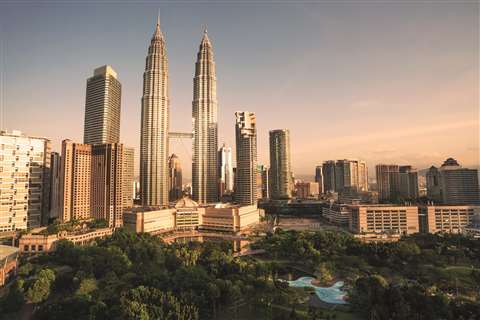 The Malaysian Prime Minister, Najib Abdul Razak, has announced that RM1.3 billion (US$334 million) will be allocated for the construction of five new government projects on the island Langkawi under the 11th Malaysia Plan (11MP).
The projects are the construction of an additional building for the Langkawi Hospita, quarters for health staff, new fire and rescue station at Padang Matsirat, upgrading of infrastructure and a project to address a water supply problem.
"At present, the Langkawi Hospital can only accommodate 110 beds, while the bed occupancy rate is nearly 90 percent. Therefore, the Langkawi Hospital additional building project has been approved under the Third Rolling Plan of the 11MP," said Najib Abdul Razak.
The works to address water supply in Langkawi is the biggest of the five projects.
It has been reported that the capacity of water production in Langkawi had reached the maximum level of 89 million litres daily and the project, which would involve off-river storage at Padang Matsirat, would ensure additional water supply of 124 million litres daily that would be sufficient to accommodate water supply needs until 2040. The project is expected to be ready in 2022.
There will be a general election in Malaysia this year, and many commentators have speculated that the announcement of these projects is a way for the sitting Prime Minister to garner public support.