New manufacturing plant for Morris
By Thomas Allen23 October 2019
A new £6 million manufacturing site is to be built for on-site equipment producer Morris Site Machinery by its sister company, the contractor Morris Property.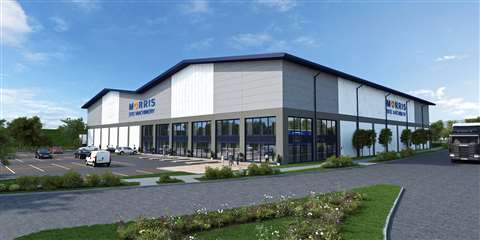 The 5,600m2 of manufacturing and office space will be built on the i54 South Staffordshire high-tech business park in the UK, strategically located with good access to the M54 motorway and three miles from the manufacturer's existing base at Four Ashes, Wolverhampton.
The new site has been designed by DPS Architects to offer Morris Site Machinery the capacity to easily expand.
Chris Morris, CEO of Morris Site Machinery, said, "This exciting development is in good hands and represents an important step in our ambitions to build a flagship premises which can grow with us."
He added, "We'll be able to retain our skilled workforce by remaining local and have plans to also create new jobs."
The 12-month construction programme is due to start on 11 November.
Morris Site Machinery and Morris Property are part of Shrewsbury-based family business group Morris & Company, which is celebrating its 150th anniversary this year.