New partnership between Topcon and GAP Group
By Helen Wright27 August 2014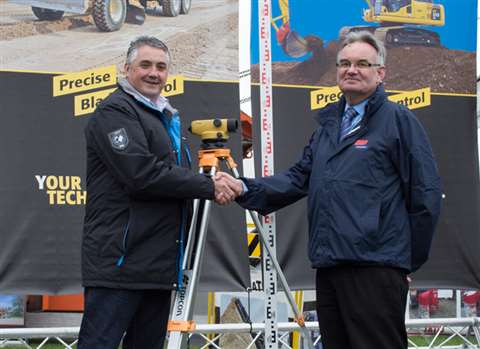 UK rental company GAP Group has continued its specialist expansion with a new supply agreement with surveying equipment manufacturer Topcon.
The company said the deal would see Topcon assist GAP in the expansion of its newly established specialist divisions, offering support for GAP employees and continued technical support for its products.
The company said Topcon lasers, levels, robotic total stations and GNSS systems would be available for hire through GAP's new specialist Survey & Safety division.
It added that Topcon experts would lead technical demonstrations and training for all its products at GAP's Survey & Safety depots across the UK.
New specialist divisions
GAP recently established two new specialist divisions – the Welfare Services division, offering portable chemical toilets for rent, and the Survey & Safety division, offering total stations, GPS technology and lasers for rent.
The company said a dedicated Events division would follow soon.
Under the rebranded name, GAP Hire Solutions, GAP said these new specialist areas reflected the company's increasingly diverse portfolio of services, which have traditionally included its Plant & Tool hire as well as Lifting and Non-Mechanical divisions.