New president for FIEC
By Sandy Guthrie21 June 2016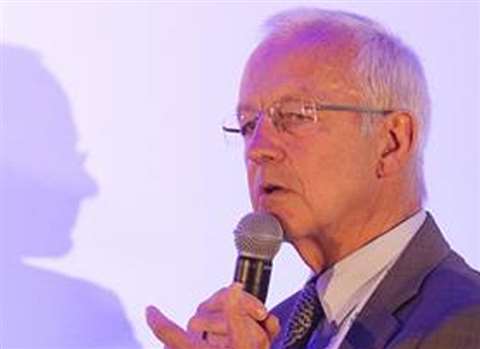 Jean-Louis Marchand, a French contractor, has been elected president of FIEC (the European Construction Industry Federation) succeeding Belgian contractor Johan Willemen, whose term of office has come to an end.
A civil engineer by training, Marchand is a former general manager of Eurovia and member of the board of the French FNTP (Fédération Nationale des Travaux Publics).
For some time, Marchand has represented the interests of the construction industry in key positions at both national and EU level.
These include roles as president of EAPA (the European Asphalt Pavement Association) and the training committee of FNTP. Since 2014, he has been vice president of FIEC and president of its Economic and Legal Commission.
Alongside Marchand, there are 11 newly elected vice presidents on the FIEC steering committee – Maria-Angeles Asenjo, the representative for Spain; Emre Aykar, Turkey; Giuseppe Cafiero, Italy; Philip Crampton, the Republic of Ireland and Portugal; Michail Daktylidis, Bulgaria, Cyprus, Greece and Romania; Philippe Dessoy, representative for EIC (European International Contractors); Daniel Nicolardot, France; Alexander Pongratz, Austria, Switzerland, Hungary, Croatia, Slovenia and Slovakia; Andreas Schmieg, Germany; Kjetil Tonning, Denmark, Estonia, Finland, Lithuania, Norway and Sweden; and Maxime Verhagen, Belgium, Luxembourg and the Netherlands.