New railway guidance from CPA
By Laura Hatton04 August 2014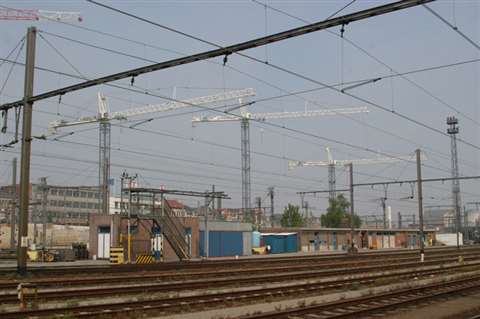 The Construction Plant-hire Association (CPA) in the UK has issued new guidance regarding tower cranes working alongside railways.
The Good Practice Guide for 'Requirements for Tower Cranes alongside Railways Controlled by Network Rail' has been published in the CPA Safety Publication Series.
The document provides details about over sailing of Network Rail infrastructure by tower cranes and the potential risks tower cranes have on railways during erection, climbing, use, maintenance and dismantling.
The document states that Network Rail must be consulted at the earliest stage of planning when lifting operations are to take place over or adjacent to a live railway, Network Rail infrastructure or railway public areas. Other subjects covered in the guidance include guying and the use of secondary towers.
The guidance can be downloaded free from the CPA website www.cpa.uk.net