New repair facility for H&E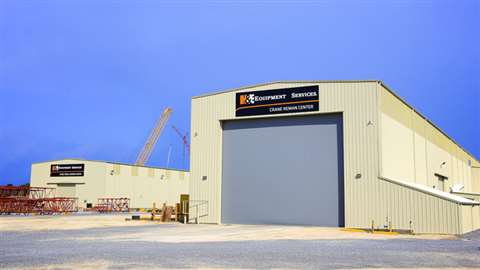 H&E Equipment Services has opened a new EnCore crane remanufacturing facility to service Manitowoc cranes in Belle Chasse, Louisiana, USA.
The facility is on the Intercoastal Waterway near the Mississippi River. It has two primary facilities, including a 40,000 square foot crane remanufacturing centre and a 15,000 square foot centre designed to for carrying out structural repair.
The centre has six large service bays, each with a 10 tonne capacity overhead crane. The repair centre has two overhead cranes, five structural alignment welding tables, fixtures and special tooling for crane boom and component repair, a spokesperson said.
Frank Arthur, H&E branch manager, said "We are excited about the improvements to our facilities and capabilities. We used to have a small facility where 75 per cent of our work was performed outside, but now we can do 85 percent of our work inside. This will allow us to achieve greater quality and productivity by working in a controlled environment."