New report supports use of drones
By Andy Brown14 February 2019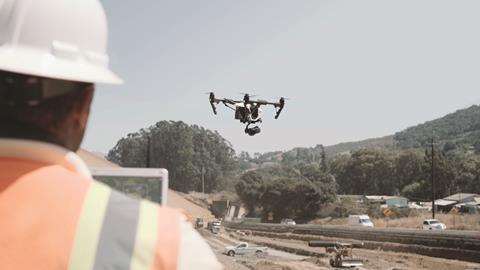 A report has highlighted the usefulness of drones to the construction industry for inspecting and monitoring infrastructure projects.
The report, from the Lulea University of Technology in Sweden, found that inspections can be carried out faster and safer by drones than if humans carried out the work.
The research involved using multiple drones to survey wind turbines – after the data was collected the information was converted to 3D models so inspectors could look at the information while safely on the ground.
The construction industry is increasingly embracing drones, with information released by DroneDelploy last year showing that the construction industry was substantially their fastest growing sector.
The same data showed that their drones are primarily being used for progress tracking and communication followed by preconstruction and site planning.
International Construction magazine ran a feature on drones last year, and will be running another feature towards the end of 2019.