New simulator for Mammoet
By Laura Hatton16 February 2015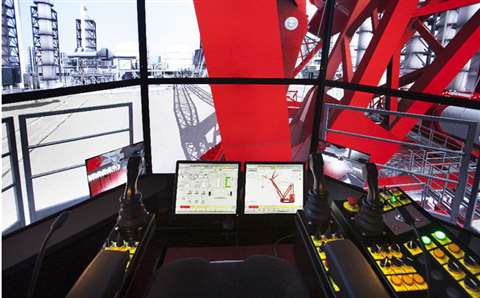 International heavy lift and transport specialist Mammoet has added a new simulator to help train operators at the Mammoet Training Center in the Netherlands.
The PTC simulator will be used to train operators for the ring-based Mammoet PTC 140/200 DS super heavy lift lattice boom cranes. The simulator is a replica of the crane's operating system, and is fitted with an operator cabin, HD screens, server rack, crane control cabinet and instructor station. It is a custom made design built exclusively for Mammoet and can replicate different height and weight modes, weather scenarios and even different seasons.
The simulator provides a chance for operators to carry out risk assessments and practice lifts in a safe environment before jobs are carried out on site. In addition, the simulator can also be used to show clients a visual demonstration of how lifts will be carried out and how long a lift could take.