New Tadano for Austin Crane Service
By Laura Hatton11 August 2014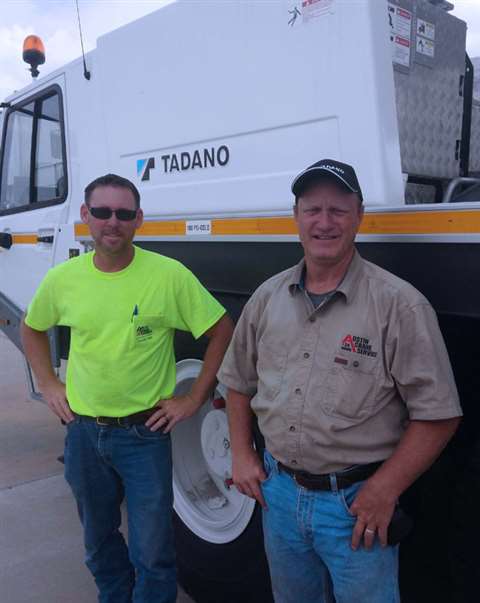 Crane service provider, Austin Crane Service, based in Leander, Texas, USA, has taken delivery of a Tadano ATF 90G-4.
The ATF 90G-4 has a lift capacity of 110 US tons (99 tonnes) and a 51 metre boom. It has a tilting cab, a compact design and two oil coolers to keep hydraulic temperatures low, the manufacturer said. The model is also fitted with an automatic moment limiter (AML-C).
The handover took place at Tadano America's headquarters in Houston, Texas, USA. Larry Taylor, president and owner of Austin Crane Service, said, "The manufacturer put a lot of thought into the design of this crane. Our operators love working with it."
Since its arrival in Leander, the ATF 90G-4 has been used to build and set tanks.