New Tadano loader crane
By Christian Shelton07 September 2018
Japanese crane manufacturer Tadano will launch its largest loader crane to date in October. The TM-ZX1505 straight boom loader crane has a capacity of 15 tonnes at 2.0 metres and its maximum boom length is 18.5 m. Maximum load radius is 18.07 m and it reaches a maximum lifting height of approximately 20 m.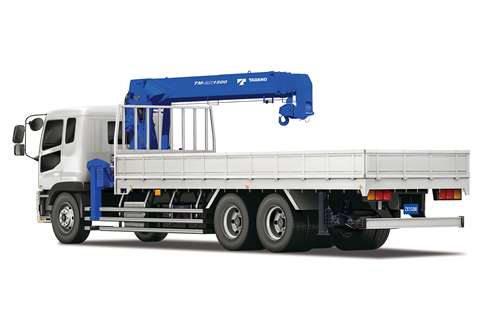 According to Tadano, the crane was developed in response to demand from the oil industry in the Middle East and in Southeast Asia for a crane with high work capabilities and a focus on safety.
It has a heptagonal (seven-sided) boom made of high tensile steel. This means it has high rigidity and resistance to lateral deflection, said Tadano. It has rear outriggers for greater stability.
The TM-ZX1505 comes with Tadano's Automatic Moment Limiter (AML) to monitor crane work safety as standard. AML provides a 'strength monitoring' function, which prevents crane overloading, and a 'stability monitoring' function, which prevents the crane from falling over, Tadano outlined. Because the crane automatically detects the jack reaction force, a safe maximum working capacity is ensured while the vehicle's stability changes with the loading and unloading of the truck bed, the company elaborated.
Other attributes of the crane include a digital operator display which shows actual and rated loads, a central control panel, a working height limiter, a 'Hook-In' system, which enables the hook block to be stowed by flicking a switch, and an anti-two-block device that prevents the boom and hook block from coming into contact with each other during winching.
An optional remote control, with a large screen and a power-saving colour LCD display, has a feature that enables speed adjustment to suit particular operations and an emergency stop switch, in addition to displaying actual load, rated load, and moment load ratio.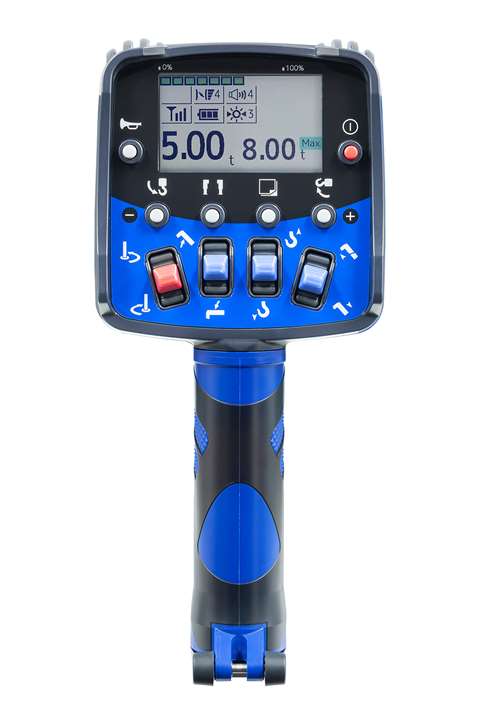 The new "load weight" function calculates and displays load weight during loading and unloading, enabling work progress and the load weight on the vehicle to be checked. This also prevents overloading, said Tadano. These features contribute to the safety of the crane while both working and travelling, said Tadano.
The TM-ZX1505 is scheduled to go on sale from October 2018 and will be primarily launched in the Middle East and Southeast Asia.