New UK plant theft police taskforce
By Leila Steed06 August 2019
The Construction Equipment Association (CEA) has said that it is looking forward to the creation of a new national police resource, to combat construction equipment theft in the UK.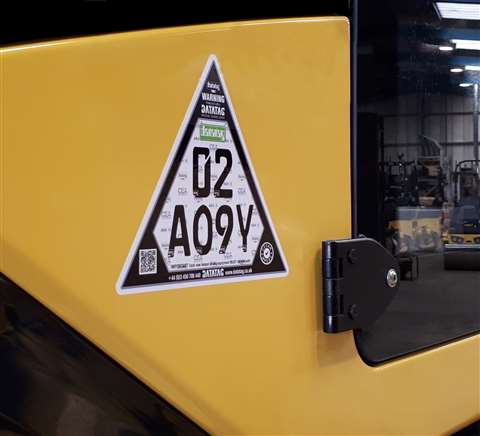 The CEA said the formation of a new police resource would complement the work of the Combined Industries Theft Solutions group (CITS) and the CESAR Network – the official industry plant marking and registration scheme designed to combat equipment theft.
Organisational and priority changes within the Metropolitan Police and funding conflicts with insurance companies earlier this year resulted in the suspension of the original Plant and Agricultural National Intelligence Unit (PANIU).
Rob Oliver, CEO of the CEA, said, "The main donors providing funding for PANIU came from the insurance industry. Consequent on the suspension of that unit, we are working closely with insurance representatives and key national policing leads with the objective of forming a new national police resource. This is providing us with the opportunity to ensure there is an alignment of the work of the police, the CESAR Network, CITS and others dedicated to combating plant theft in all its forms."
Keith Dolbear, chair of the CEA's CESAR Review Committee, said that while details of the new police unit are being worked through the industry could continue to call on the CESAR team.
The CESAR Network, which maintains a database with information on over 320,000 construction and agricultural machines, provides a 24-hour-a-day telephone line to support equipment owners and liaises with police forces across the UK.