New Vanguard engine launched
By Leila Steed28 November 2019
Manufacturer Briggs & Stratton has launched its new Vanguard 400 single-cylinder, 14 hp (10.4kW) engine.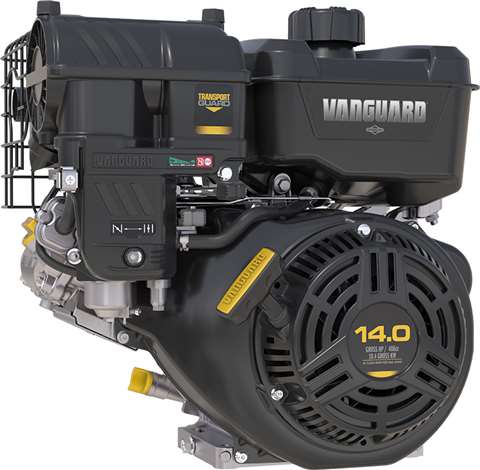 Said to provide a lower total cost of ownership (TCO), the Vanguard 400 engine can be used with a range of equipment including shredders, concrete saws, generators and pumps.
It features a fully integrated cyclonic air filtration system, five cable points and has been designed as a drop-in unit that needs no major re-engineering investments.
The 400 engine also offers a three-step starting process said to ensure easy starting at temperatures as low as -29°C.
According to Briggs & Stratton, rental companies benefit from oil maintenance intervals that are twice as long and the fact that air filter replacements are necessary only every 600 hours.
The model also includes the manufacturer's TransportGuard system, which prevents damage to the engine's fuel systems during transport.
The 45° high-inclination package is also capable of working on steep sites, such as hillsides, without experiencing power loss or engine failure.
Paul Bramhall, Briggs & Stratton's Senior Manager Marketing, said, "With its unmatched flexibility and low TCO, we are confident that the 400, like the 200, will quickly find its way into the rental market.
"The 400 is the second in the single-cylinder petrol engine line; we intend to extend the range with a new model in early 2020."
The model is due to be displayed at the 2020 Executive Hire Show in the UK next February.