NFT and Radius partner in UK
By Alex Dahm28 April 2015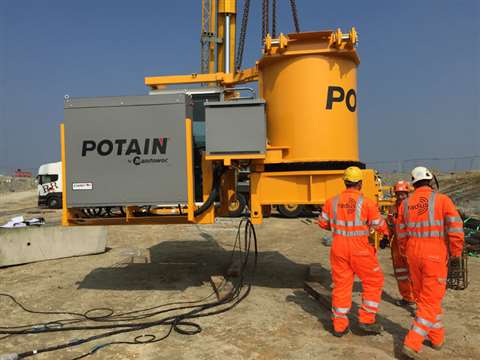 One of the world's largest tower crane specialists, NFT, has expanded its operations in Europe. Following the establishment of NFT Europe in Belgium last year, NFT has partnered with Radius Crane Management in the United Kingdom to supply tower cranes and related services to the market there.
Radius NFT is the tower crane division of Radius Crane Management, based in Northampton, central England. It represents NFT in the UK as its official rental partner.
Radius was started by owner Mike Fryer nearly a decade ago in early 2008. It specialises in combining crane management, technology and experience to offer a full lifting service, from a complete package down to small elements of lifting work as part of the project plan.
"There is lots of synergy between both businesses," Fryer explained, "Until recently, NFT wasn't in Europe and we have the local knowledge and expertise that the client wants." Enquiries have been coming in, Fryer says, "and the ball is starting to roll." The first tower crane was erected in York last October and erection of the second, which is the first of a four unit order for a project in Cambridge, will be completed on 28 April.
NFT Europe is headquartered in Maasmechelen near Maastricht in Belgium. It includes a yard with a stock of mostly Potain tower cranes, a spare parts holding, personnel and service vans. In addition to the head office in Abu Dhabi, the branch joins others in Saudi Arabia, Qatar, Lebanon, Iraq, India and Kuwait, plus South East Asia.
Founded in 1994, NFT started in Saudi Arabia, under sister company Al Khiyari in 1987. NFT is owned and operated by Nabil Al Zahlawi, who entered the crane industry in 1974 as an erector and trouble shooter. In 1981 he left his job as sales and service manager in Damascus to work for Potain dealer AAA in Saudi Arabia. Realising the potential for growth and the inevitable demand for tower cranes, NFT moved to Abu Dhabi and in 1994 opened the doors of what is now the largest tower crane dealer in the Middle East.