Nishio to build hi-tech research facility
By Thomas Allen06 December 2019
Japan's Nishio Rent All is to build a research facility looking at rental applications for IoT (Internet of Things) and AI (artificial intelligence) technologies.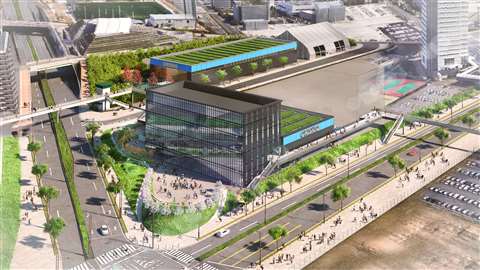 The company's CEO, Masashi Nishio, said the new International Research and Development Centre in Sakishima, Osaka, would help the company create a new rental business; "Our company will conduct research and development of rental equipment utilising AI and IoT technologies in the Sakishima district, with the aim of building a new rental business using these technologies."
News of the investment came as the company announced positive results for its year to 30 September, helped by strong construction activity in Tokyo and work related to the 2020 Tokyo Olympic Games.
Revenues were up 12.6% to YEN153.9 billion (€1.3 billion) and operating profits by 6% to YEN15.7 billion (€130 million).
Within that, rental revenues increased substantially, by 10.8%, to YEN126.4 billion (€1 billion).
Kazuo Yotsumoto, Director, managing Administrative Divisions in the headquarters, said, "Investment remains high in the Japanese construction industry, driven primarily by redevelopment of the Tokyo metropolitan area in preparation for the Olympics, as well as the construction of new factories, distribution warehouses, transport infrastructure, and disaster recovery and prevention."
He added that the company has been putting greater focus on digitalised construction, enhancing its offering for connected jobsites.
Looking to the year ahead, Nishio continues to feel positive, though the growth it is predicting is at a lower level than that seen in 2019.
Revenues are expected to rise by 5.1% to YEN161.8 billion and operating profit is forecast to increase by 6.3% to YEN16.6 billion.
Yotsumoto said, "In the first half of the fiscal year, the completion of redevelopment projects in the Tokyo metropolitan area and construction related to the Olympics will peak.
"The demand for construction is expected to remain strong given the requirements of logistical warehouses and hotels nationwide."
He added that the company would continue to develop its domestic markets while also expanding further overseas.