Noise monitoring course returns
With an estimated 20,000 workers still suffering with work-related hearing problems in Great Britain, health and safety managers must have noise monitoring processes in place to help eliminate this preventable condition.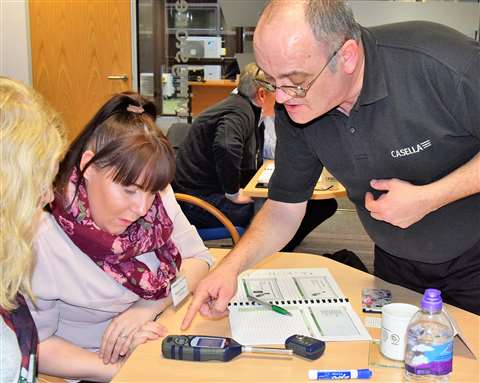 Monitoring solutions expert Casella's in demand noise monitoring course returns on September 18 at its headquarters in Bedford in the south of England, ready to train people in noise at work risk assessment.
Working in an excessively noisy environment, such as construction and demolition, means workers can be at risk of permanently damaging their hearing because of the processes, environments and specific tasks. Exposure to harmful noise can lead to noise-induced hearing loss (NIHL), a condition that can be immediate or take a long time to be noticeable.
The course is run by Casella's leading noise expert, Shaun Knott, a regular speaker and panel contributor at leading health and safety events, with 25 years' experience of encouraging best practice in monitoring systems and training individuals.
For more details please visit www.casellasolutions.com