Nolo lifts for ceramics plant
By Euan Youdale01 October 2018
For the past 50 years, Edilceramica, part of the Edilgroup, has been one of the world's leading manufacturers of premium quality Italian ceramic tiles. The Italy-based group recently started construction of a new state-of-the-art production facility.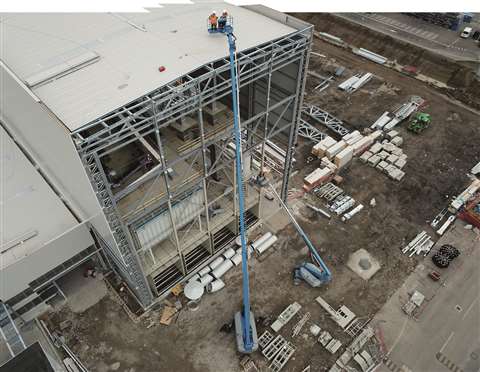 To support its working at height needs, the company turned to Modena-based rental company Nolo Servizi 2000, which provided a Genie SX-135 XC telescopic boom lift and a 25.77m Genie Z-80/60 articulating boom for lower reaching tasks.
In addition to the construction of the new site's structure, the SX-135 XC boom also served to install the components of the plant's production lines. Starting from the foundations up to a height of 33m, the access work required a machine combining negative reach capabilities, high reach, extensive outreach, sufficient lift capacity and space in the platform for up to three people to work with heavy tools and material.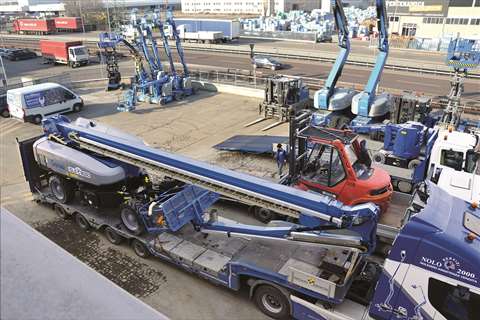 "Over recent years, work at height has become increasingly challenging in terms of the tasks and materials involved, as well as the deadlines. Today, productivity is the name of the game and to leverage business opportunities rental companies need to be able offer the right equipment," said Giuseppe Maniero, sales manager, North and Central Italy for authorised Genie distributor CTE.