Nuclear job for Sarens with SGC 250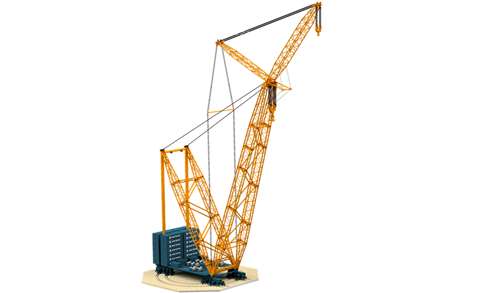 International heavy lift and transport specialist Sarens said it will unveil its new SGC 250 super heavy lift ring crane for a nuclear power station project in the United Kingdom.
It will be a four year contract worth UK£20 million for construction of the Hinkley Point plant in Somerset, south west England. Sarens will be working for joint-venture clients Bouygues Travaux Publics of France and Laing O'Rourke Construction of the UK.
Mark Rowlands, Sarens project manager, said, "Hinkley Point is an extremely prestigious project, not only in the UK and Europe, but also globally. The eyes of the world will be watching how Sarens performs."
Lifts will include prefabricated concrete elements, steel structures, and reactor equipment, ranging from 50 to 1,150 tonnes at radii to 165 metres. A Terex Demag CC 2800 will also be on site to assist as a rigging crane.
With a maximum load moment rating of 250,000 tonne-metres, the SGC 250 will be the flagship of the Sarens fleet. It will be transported overland on around 280 trucks from Gent in Belgium. Narrow roads around the site mean only around 10 trucks a day can enter the site, Sarens said so a purpose-built access road is planned.
On site 6 km of rail track will be laid to allow the crane to travel between three lifting locations without having to be disassembled or put back together. Also on site will be 52 tower cranes. To minimise disruption to them and other construction work the SGC 250 may be lifting during the night. For this it will be fitted with a collision avoidance system. Another challenge for night-time working is the need for light which in this case will disturb a protected species - the local bat population.