O'Keefe in 'sustainable' plant investment
Construction, demolition, soil stabilisation and remediation specialist O'Keefe Group has embarked on its latest investment in plant.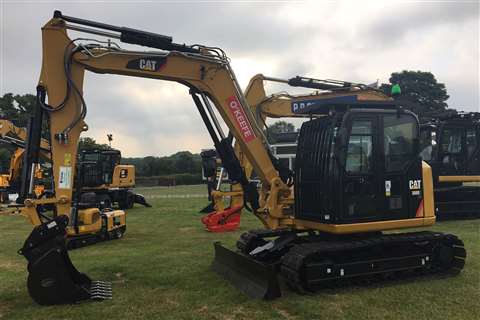 The United Kingdom-based company has taken delivery of the first part of £1.5 million (US $1.95 million) worth of plant, including several specialist items of machinery, with the remainder due in August.
O'Keefe said the investment – which boots its excavator fleet to more than 70 units – is evidence of its commitment to sustainability, and that lower-emission machinery was a major part of the purchase.
The new plant includes a Caterpillar 8 t 308E2 mini excavator with swing boom, specified to O'Keefe Demolition standards.
A new range of JCBs also join the O'Keefe fleet, including an 85Z-1 8 t mini-excavator, a JS130+ 13-t tracked excavator specified to demolition standards, and a JS220 LC 22 t long-reach excavator.
O'Keefe's investment also covers a Caterpillar hydraulic mini excavator range including a 1.7 t 301.7D, two 3.5 t 303E CRs (one to distinct demolition specification), and two 5 t 305E2s, again including one to demolition specification.
The investment also included compressors, rollers, dumpers and other smaller plant items.
Lee Horsley, deputy managing director of O'Keefe Group, said: "This latest investment in technology within our plant fleet is to further demonstrate our commitment to our core values and improve our product, both in terms of environmental impact and operationally."