O.Mec receives 25 Multitels
By Euan Youdale01 July 2020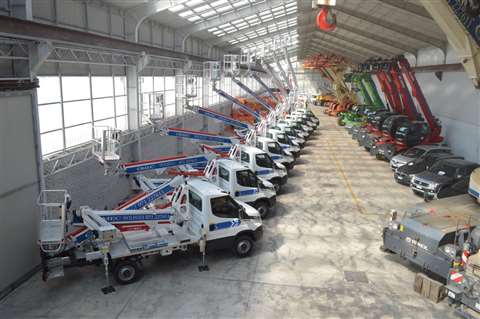 Multitel Pagliero has delivered 25 new 3.5 tonne truck mounted platforms to access and lifting rental company O.Mec, based in Ancona, Italy.
The new Multitel Pagliero articulated and telescopic units, ranging from 16m - 25m working height, will enrich the rental fleet which already includes around 70 units in the 3.5 tonne category. The units will be distributed over O.Mec's eight branches in central and southern Italy.
The company has a fleet of about 1,100 units nationally including fixed and rotary teleshandlers up to 40m, electric and diesel MEWPs up to 58m, ctracked platforms, up to 50m, in addition to truck mounted cranes, up to 400 tonnes, and a range of equipped trucks to meet the needs of material transport. Furthermore, it offers complementary machinery, such as commercial vehicles and construction site equipment, including generators, lighting towers and air compressors.
The fleet of truck mounted platforms, largely from Multitel Pagliero, will be topped out by a 77.5m working height model set to be delivered towards the end of next year.