Off-Highway Research provides access insights
By Euan Youdale31 October 2017
Shi Yang, director of research at Off-Highway Research China presented highlights from one of its latest reports, China's Aerial Platform Market, at the International Rental Conference Asia in Shanghai, China. The conference took place 31 October during the inaugural APEX Asia exhibion.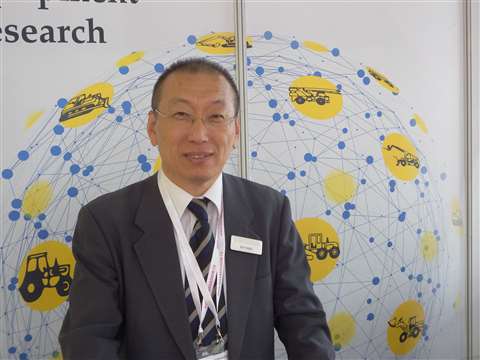 The research covers manufacturing and rental analysis, including sales numbers and trend forecasts for the next five years. There are also insights into Individual manufacturers, including their market share.
Yang said sales of access platforms had doubled in the last three years in China, with more than 100,000 units expected in the market in five years time, up from the current 40,000. "Between 2012-2016 there was a dive in China's construction market but powered access grew in defiance of this downward trend."
There are a number of explanations for this, including economic growth, new safety legislation, increasing labour costs and strong growth in the rental market. In future there will also be a greater diversity in applications beyond the construction and warehouse sectors.
These conditions have resulted in more than 50 access equipment manufacturers setting up in the country. Yet, 70% of domestic sales are represented by six suppliers, while international suppliers account for 35% of business but have a greater impact when it comes to boom sales. Among those manufacturing in China the total output was 48,510 units In 2016, with 66% of that going to the export market.
Yang added, "The outlook is very optimistic but the rate of growth may slow down in the near future.
"Local manufacturers will dominate the scissor sector. But it is a very competitive market and if you cannot achieve economy of scale, for example, then your survival will be in doubt."
For more information about the report, visit www.offhighway.co.uk