OilQuick launches its smallest tiltrotator
By Steve Ducker31 March 2022
With the new OQTR-E09, the smallest in the OilQuick range, OilQuick's series now covers tiltrotators for excavators 6 to 33 t.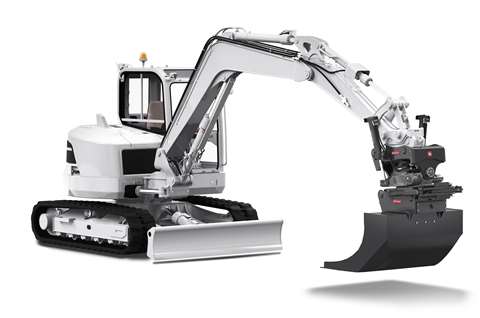 It allows the operator can tilt, rotate, change the tiltrotator to a bucket or other hydraulic, electrical or mechanical attachments under the tilt.
According to OliQuick, this means maximum digging capacity, breaking force and function, and that the right attachment is used all the time.
The new tiltrotator is prepared for a OilQuick OQ45 quick coupler system, which means it can be used on smaller excavation and planning work with smaller machines.