OilQuick opens UK subsidiary
Sweden-based quick coupler manufacturer OIlQuick is to open a United Kingdom subsidiary next month, adding to similar operations in France and North America.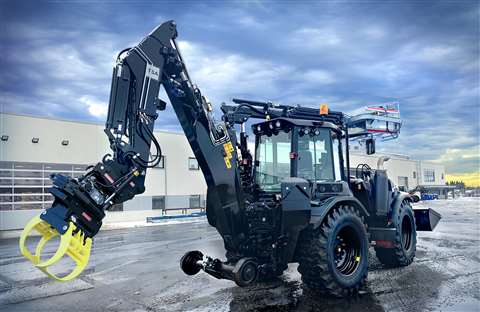 Previously the company was represented in Britain by dealers and distributors, but it said growing interest in its products including the new OQTR-E tiltrotator was behind the move to set up the subsidiary.
OilQuick UK will manage direct sales, marketing and service while continuing to expand its network of dealers and service partners.
"This is a natural step to meet growing demand and to expand further," said Henrik Sonerud, CEO of OilQuick in Sweden.
"With our own company we have better control and can compete on equal terms. Great Britain is an enormous market that has great potential for development, both for our base product and for our new tiltrotators.
"In Scandinavia the market is more mature and nearly every machine has both a quick coupler and a tiltrotator. In Great Britain the market is not yet as far advanced.
OilQuick has recruited Steve Parker from ECY Haulmark as territory manager for OilQuick UK.
Steve, who has worked in the industry for over 30 years, said: "I am very familiar with OilQuick's couplers and have only had positive experiences
"With the new OQTR-E tiltrotators we now have an enormous market available to us."