On the road to recovery
By Thomas Allen13 June 2017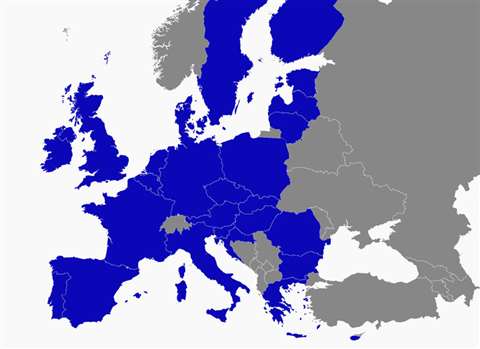 According to the European Construction Industry Federation (FIEC), overall activity in the EU construction industry grew by 2.2% in 2016, compared to the previous year, with construction output amounting to €1,278 billion, and it predicted that a similar increase would be seen in 2017.
With that said, time was apparently still needed before a full recovery to pre-crisis levels could be achieved.
"After reaching the bottom in 2013, activity keeps slowly recovering in the construction industry," said FIEC President Jean-Louis Marchand. He added that this increase in activity was occurring in almost all segments, with the exception of those that were most dependent on public investment.
While the new housing segment experienced 8% growth and the private non-residential segment grew by 6.6% – both influenced by the overall economic recovery – public non-residential construction growth was down 5.9% and civil engineering fell by 0.3%.
Despite the overall decline in general government deficit, it was said that Member States were still having to cope with the necessary budgetary consolidation measures that were put in place and have led to some significant cuts in public spending. Particularly hard-hit was the building and maintenance of public infrastructure.
However, renovation and maintenance activity had a cushioning effect throughout the crisis. It experienced growth of 1.8% in 2016 and was expected to remain stable into the future.
While employment in the construction industry increased by 1.1% in 2016, it is important to remember that this was from a low base since the sector lost two million jobs between 2008 and 2014.
The EU construction industry directly provided 14.3 million jobs in 2016, accounting for 6.4% of Europe's total employment. Due to the multiplier effect, this figure rises to 42.9 million when indirect employment is included – for every one job in construction, two further jobs are created in other sectors.
FIEC reported that the construction industry continued to be a major engine of Europe's growth, representing 8.6% of EU GDP (gross domestic product) in 2016. However, there remained a general disparity between the performance of Northern European countries and those in the South-East of Europe.
Also, the growth that has been forecast faced some threats, according to Marchand. He said, "This is overshadowed by high uncertainty due to the volatile political environment in the EU and the world, in particular the new administration of the United States, the numerous upcoming elections in Europe, the Brexit negotiations, the Middle-East crisis and the issue of refugees."
However, Marchant stressed that there cannot be growth without investment, adding, "We therefore welcome the preliminary positive outcomes of the Investment Plan for Europe in terms of boosting both public and private investment and we support very much the prolongation and extension of this plan!"