One Call Hire looks for acquisitions
By Murray Pollok10 October 2013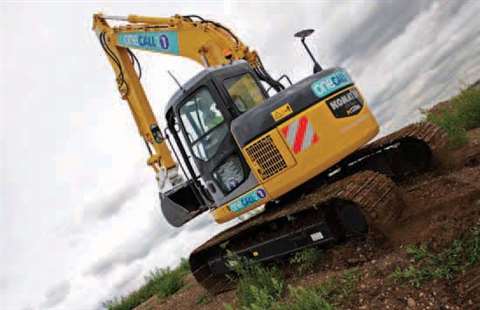 London-based rental company One Call Hire is looking for acquisitions to help it expand northwards. The company is focused on the southern half of the country but is looking at moving north of Birmingham and into the North West and Scotland.
Tom Gleeson, One Call's commercial director, said the company would consider companies that have similar fleets to its own – including excavators and telehandlers – and would also consider moving into larger excavators and shovels in the 50 to 70 t range for quarrying. Its fleet currently goes up to 50 t machines.
"Quarrying is an area that interests us, one that we are keen to explore", he said, adding that other specialist products, such as aerial platforms and small tools, were not of interest.
Although rental companies are the obvious targets, Mr Gleeson said One Call would be interested in talking to contractors who may be looking to sell their fleets.
Scotland is a target, but perhaps not for the first deal. "Ideally we'll move north in steps", said Mr Gleeson, "but if the right opportunity came up in Scotland we would consider it."
He said One Call had a track record of investment in its business – capital expenditure on fleet this year will be around £32 million – and that acquisitions exceeding £20 million in value would be possible.
The company already has an alliance with Newcastle-based Nixon Hire to provide service to customers in the north where it has little presence. Mr Gleeson said both companies were looking to expand their businesses geographically.