Online exclusive: Interview with Chairman of Qatar-based contractor
By Andy Brown17 November 2020
The impact of Covid-19 has been felt by the construction industry around the world, although some regions have been harder hit than others. The Middle East is one such region, with analytics firm GlobalData cutting its construction output growth 2020 forecast for the Middle East and North Africa (MENA) region to -2.4%, down from its previous forecast of 1.4%.
UrbaCon Trading and Contracting is a Qatar-based contractor that was founded in 1983. The company has worked on a range of construction projects such as the Mall of Qatar, the renovation of the Sheraton Doha, and the Duhail Interchange Expressway project. Moutaz Al-Khayyat, Chairman of the company says that Covid-19 hit Qatar at a bad time.
"Unfortunately, the coronavirus pandemic hit just as Qatar was experiencing a construction boom in anticipation of the 2022 FIFA World Cup. In fact, last year the sector was valued at US$43.95 billion. There has inevitably been a relative slowing of projects while we implemented heightened safety measures to protect our workers, as well as due to the impact of delays in certain supplies and a reduced workforce.
"Despite this, we are incredibly fortunate that the Qatari government has greenlighted many of our projects and allowed us to continue. We are confident the economy will rally significantly enough for the Qatari construction industry to reach previous estimates of US$71.65 billion by 2025.
Al-Khayyat says that the company work on a wide range of projects, such as infrastructure, heavy construction and residential. With the population of Qatar expected to substantially increase in the near future, he adds that this is a focus for the construction industry.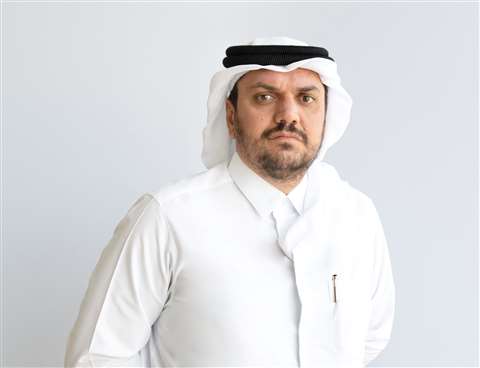 Moutaz Al-Khayyat, Chairman of UrbaCon Trading and Contracting
"The most significant construction drivers and trends in Qatar are centred around developing the nation's transport infrastructure, creating a range of world-class sporting venues, and pushing forward with modern residential and hospitality projects to cater for the expected increase in population.
"There has been significant investment in the expansion of the country's road and rail network and therefore significant large-scale infrastructure projects are underway that will ensure the smooth-running of the 2022 world cup, as well as benefitting Qatar as a whole. Our government has also committed to improve national health and education services, along with the tourism sector."