Online marketplace eRentz bullish on prospects
By Helen Wright16 October 2015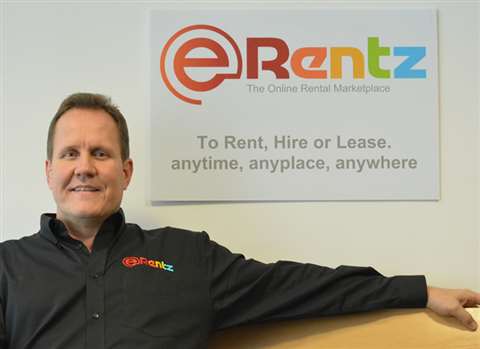 A new online rental marketplace launched earlier this year called eRentz aims to connect rental companies from a range of industries with end customers, and is bullish on market prospects.
Industries offered on the company's web platform include motoring and transport; weddings and events; catering and hospitality; tool and plant hire; office and workplace; creative industries; venues and trade events; home and garden; sports and leisure; lifestyle and fashion; and travel and holiday.
The company has a wide brief covering many industries, and founder and CEO Peter Voss said it had attracted 313 vendors to date, with an aim for 1000 vendors by the end of March 2016.
Speaking to IRN, Mr Voss said, "Currently, our focus is the UK only but we are looking to launch in the US next year and continental Europe the year after that. We have a good spread across England and Wales and a handful in Scotland.
"Visitors to eRentz can find a vendor and then contact them with a non-binding enquiry.
"We charge a simple subscription fee, which starts at just £20 (€27) per month ex.VAT, and allows the rental company to upload unlimited products and services, each allowing strong keyword rich titles which are proving very effective in the search engines.
"This means that companies actually have incredible power to get each and every product ranking well. We are also able to help larger companies with an API or mass product migration."
Mr Voss said visitors to eRentz could contact a vendor by phone, email form or by clicking on their website address.
"The sectors with the most traction are weddings and events, vehicles, and tool & plant. During our initial launch in the summer, the most active sector from an enquiry point of view was bouncy castles!
"We have recognised that there are many thousands of clients within each sector, from large national corporations to smaller one-man sole traders. As such, we have only started uncovering the top of the tip of the iceberg. As each sector grows, our name and brand grows, thereby bringing in even more visitors to these companies."


Competitive market


The online rental marketplace is very competitive, with many new websites launched in recent years. Mr Voss said eRentz aimed to stand out from the crowd.
"Online rental is competitive, huge and very dynamic. One thing still remains though, rental companies need to make more sales and there is a lack of effective channels that a rental company can use to reach out to new customers. eRentz is a platform that solves this problem.
"Unusually, for online marketplaces we emphasise the client's brand as well as their products and services. It appears that most focus on one or the other. We also allow the addition of unlimited products/services.
"This can be really powerful as we designed the platform to allow for keyword perfect profile URLs which are in the control of the clients. As an example, they can create a product profile page such as 'Powered access platform hire in Cardiff' and this will give them an excellent chance of being seen in the search engines for prospects who type in that phrase or conjugations thereof.
Mr Voss also highlighted the company's relatively low cost of entry as another differentiator – pointing out that this would also help smaller companies get more marketing power than their own website alone.
This is a young company which is constantly developing, according to Mr Voss. He said eRentz was currently working on a new, slicker search facility to make it even easier for customers to identify and interact with suppliers, as well as other updates to the company website. Go to https://eRentz.com for more information.