Ontario seeks bidders for rail expansion
By Andy Brown09 April 2018
Authorities in Ontario, Canada, have issued a Request for Qualifications (RFQ), searching for interested parties to design, build, finance, operate and maintain the GO Rail expansion project.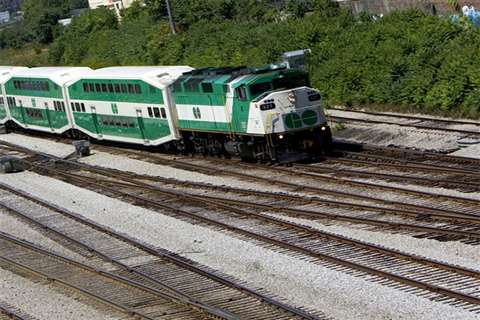 The RFQ includes operation of train services, timetable planning for all operators across the GO-owned network, the design, build, finance, integration and maintenance of the railway corridor as well as the refurbishment and maintenance of all rolling stock.
The province is investing CAD$21.3 billion (US$16.6 billion) to transform the GO rail network from a commuter transit system to a regional rapid transit system.
The project is being delivered as a Design Build Finance Operate Maintain (DBFOM) contract using Infrastructure Ontario's Alternative Financing and Procurement (AFP) model, which transfers risks associated with the design, construction, maintenance, operations and financing of the project to the private sector.
"Ontario continues to place a priority on creating better travel choices for commuters, and on increased transit ridership, shorter journey times and less congestion across the Greater Toronto and Hamilton Area. GO RER will make service on the GO Transit Rail network faster and more frequent, making commuting easier and raising quality of life for Ontarians," said Bob Chiarelli, minister of infrastructure.
The selected company will also be responsible for the construction of new maintenance and train storage, the reconstruction of Union Station's track and platforms whilst complying with Metrolinx safety and security policies.