Opportunities ahead for Onsite Rental Group
By Joe Malone19 September 2017
Australian hire company Onsite Rental Group has agreed a recapitalisation of its balance sheet with its lenders, following fears of a financial downfall.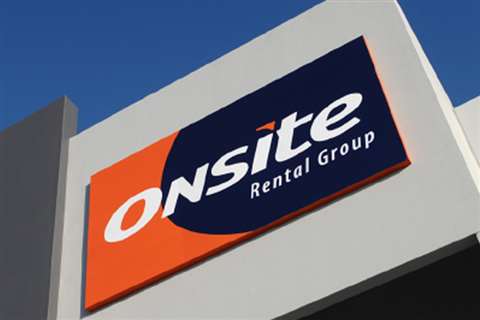 Onsite said the recapitalisation now put the company on a "sound financial footing", allowing it to pursue organic growth opportunities and acquisitions.
Benefits to Onsite's latest deal include a reduction in debt, significant annual cash interest savings, new facilities worth at least AUS$30 million (€20 million) to enhance liquidity, and an extension of its existing debt.
The company also said it would now invest in its fleet with a view to growing its business.
Onsite employs more than 400 people and operates 31 locations across Australia. It has more than 50,000 units of equipment, which include access equipment, earthmoving equipment and industrial tools.
Mike Foureur, CEO of Onsite, said, "Onsite has emerged from the recent challenging market conditions in the equipment hire industry a much stronger and more resilient business.
"We now have the balance sheet flexibility to further invest in our fleet and better support our customers."
Foureur added that the company now had a strong alignment between its shareholders, lenders and senior management to pursue its growth plans. He said that Onsite also had the resources to deliver on its plans in a market that offered clear opportunities for growth.
He added, "I would like to acknowledge the support of all of our stakeholders, and in particular our customers and employees, whose ongoing commitment has been invaluable."