Orders up, sales down at Manitowoc
By Alex Dahm06 November 2020
Net sales at crane manufacturer Manitowoc in the third quarter of 2020 were US$355.6 million, down 20.6 percent on the $448 million of the same period in 2019.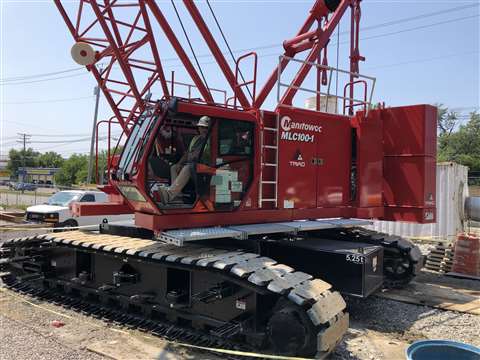 For the quarter a loss of $400,000 was reported. Adjusted EBITDA was $24.8 million, or 7.0 % of sales, a decline of $18 million from Q3 2019.
Orders in the third quarter were $389.9 million, up 10.5 % from the prior year. Order backlog at the end of September was $464.8 million, almost the same as a year earlier but 8.0 % up on the previous quarter (end of June 2020).
Commenting on the results Aaron Ravenscroft, Manitowoc president and chief executive officer, said, "Our third-quarter results were led by stronger than anticipated orders. We continue to manage our costs and production schedules tightly, and I was very pleased with our operational execution and cash generation in the period. I thank our team for their extraordinary effort in continuing to manage the headwinds due to Covid-19 while exceeding our financial expectations."
Ravenscroft continued, "We ended the third quarter with nearly $400 million of liquidity. In spite of the challenging environment, we continue to invest in the future. Our new product development programs remain on-track, and we have begun to invest in organic strategies to grow sales. Our balance sheet is strong, and we are prepared to pursue acquisitions once the overall economic environment stabilises. I am confident in our long-term growth opportunities and ability to increase shareholder value."
In outlook, although significant uncertainty continues, the company said, "line of sight to fourth-quarter results have improved. Accordingly, the Company's fourth-quarter forecast for revenue is between $425.0 million and $450.0 million and between $18.0 million and $23.0 million for adjusted EBITDA."