Orion and Palfinger provide eye in the sky
By Euan Youdale09 October 2015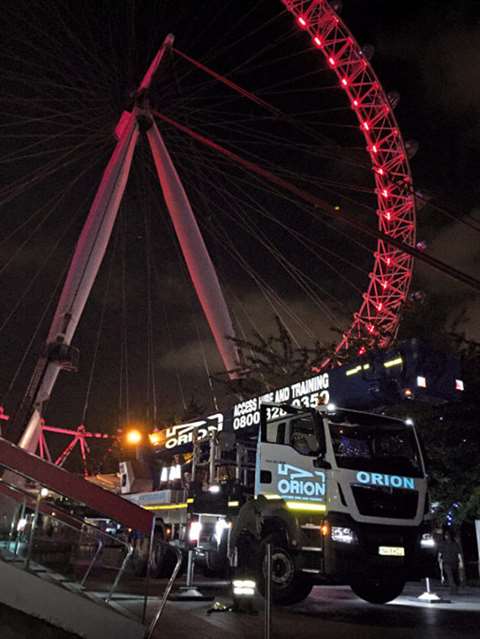 The London Eye has been one of the most popular tourist attractions in the English capital city since it was installed next to The Thames river some 15 years ago.
At a height of 135 m, it offers wonderful views of London from its rotating glass capsules. Its size, however, also proves a challenge when it comes to maintenance, one that Orion Access Services is handling with the help of two large Palfinger truck mounts.

To avoid interruption the work took place during three nights. A 61 m WT 610 and 55 m P 550 were used. The P 550, from the Palfinger jumbo class NX, is particularly suited to such tasks. The three-person crew were lifted to 50 m to inspect and grease the rear cables that lead to the main hub of the London Eye.
While the WT 610 was used in a straight line to the top, the P 550 used its flexible X-jib to circumvent the wheel's structural parts so the workers could reach the required areas.