PAC merges to create new EU Notified Body
By Murray Pollok05 November 2019
The UK notified body Powered Access Certification (PAC) has reached an agreement to transfer its business to Netherlands-based notified body Kuiper Certificering bv, part of the amtri veritas business.
The move will safeguard the CE certificates issued by PAC over the past 25 years in the event of Brexit, with Kuiper Certificering able to reissue CE certificates without going through a lengthy technical process on each machine.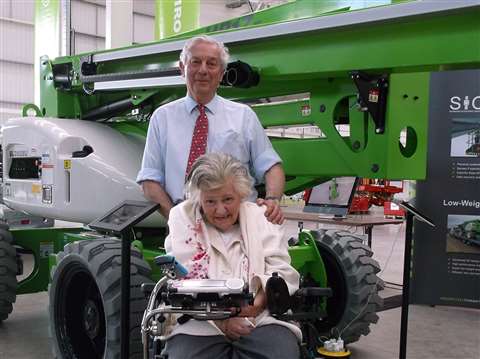 Paul Adorian, who established PAC 25 years ago, told Access International that he had been thinking about how to protect PAC's business for several years when he was contacted by Eline Beun, managing director of amtri veritas. The result was the decision to merge the two notified bodies.
Mr Adorian, who has spent 54 years in powered access and was managing director of IPAF for many years, will remain managing director of PAC for two years, but it will cease issuing new CE certificates from January 2020.
"Speaking on behalf of my wife, Ruth, our chairman, and myself, we are thrilled that we have been able to find a wonderful solution to the problems created for UK Notified bodies by the decision of the UK to leave the UK", said Mr Adorian.
"It was not our choice and our main concern was to find a solution that would enable the many CE certificates we have issued to clients all over the world to be replaced by an EU Notified Body so that, as and when the UK finally left the EU, our clients would still be in a position to continue the supply of their products into the EU."
He told AI that, with his 84th birthday coming up, it was time to step back and do less on the powered access business. He will remain active in the charity that he runs with his wife, the Association for the Independence of Disabled People (AID). Ruth has suffered from Motor Neuron Disease for 12 years.
Existing PAC technical officers – Peter Reed, Darren Gibson and David Johns – will be joining the new company. Longtime PAC technical director, Tim Watson, is retiring from his PAC activities but will continue in his role as technical consultant to the Construction Plant-hire Association (CPA).
Mr Adorian said; "We would both like to express our gratitude to our many clients who have stayed with us for so long and take this opportunity to wish Eline every possible success with the new venture".
Amtri veritas has offices in the UK, Italy and China, and operates as Kuiper Certificering bv in the Netherlands.