Pakistan approves US$3 billion in projects
By Mike Hayes09 October 2017
Pakistan's Executive Committee of the National Economic Council (ECNEC) has approved a budget of over Rs310 billion (US$2.95 billion), for nine major development projects in the country.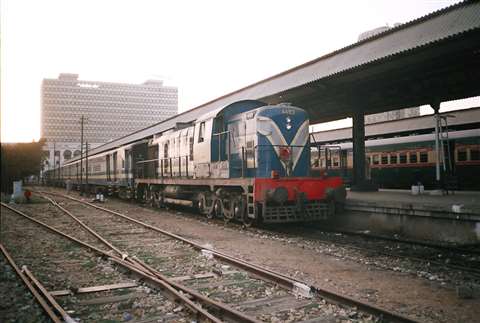 At the meeting, chaired by Prime Minister Shahid Khaqan Abbasi, the council agreed to the revival of the Karachi Circular Railway (KCR), at a cost of over Rs207.55 billion (US$1.97 billion).
By far the largest of the projects to gain budget approval, the KCR project – an important element of the China-Pakistan Economic Corridor (CPEC) – is an initiative agreed between the two countries and intended to rapidly modernise Pakistan's infrastructure and strengthen its economy.
The scope of the KCR project includes the construction of 43.2km of track and the development of 24 stations, as well as the procurement of 162 locomotives.
Other projects given the go-ahead in the ECNEC meeting included roads rehabilitation, the laying of railway tracks, the construction of a four-lane river bridge and the remodelling of a canal system.