Palazzani for 5G
By Euan Youdale23 June 2020
A delivery from Palazzani is being used for the intallation of the 5G network in Southern Italy.
Based in the deep South the town of Matera, the ancient capital of the Basilicata region, with its magnificent rocky cavernous landscape and its troglodyte dwellings, was named European Capital of Culture for 2019.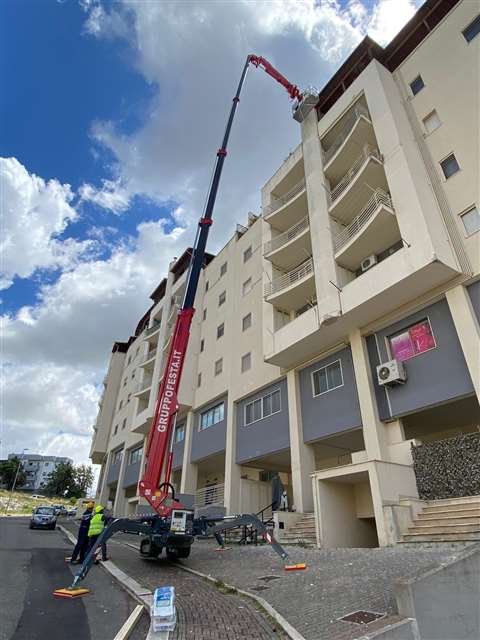 The new XTJ37 + tracked platform from Palazzani is helping to bring the historic town into the modern age, with its new owner Festa srl Group, which is the manufacturer's dealer for the Basilicata and Puglia regions and has specialised in aerial platforms for two generations. It is owned by brothers Adriano and Dario Festa.
With its 37m of workinng height and 14.5m outreach, the first application for the XTJ 37+ is the instalaation of the latest mobile networks and secondly construction. The narrow streets which characterise the Lucanian centre with alleys, stairs, slopes can be accessed only by a supercompact machine.
This XTJ37 + is equipped with a 500kg hydraulic winch, transforming it to a versatile crane, controlled by the same radio control. The hydraulic winch is among the most requested attachments and is easily installed and assisted by a sophisticated Can bus system. This machine configuration also the includes the optional PalConnect management and telematics system.
Adriano Festa said, "We carefully considered the purchase of the XTJ37 + since there was a gap in our rental fleet and now we have the opportunity to show its performances in our region."
Dario Festa added, "We are sure that this choice will be highly appreciated by our rental customers and will allow us to reap important results with sales which are expected to come in the near future."