Palazzani launches mini crawler cranes
By Alex Dahm29 September 2020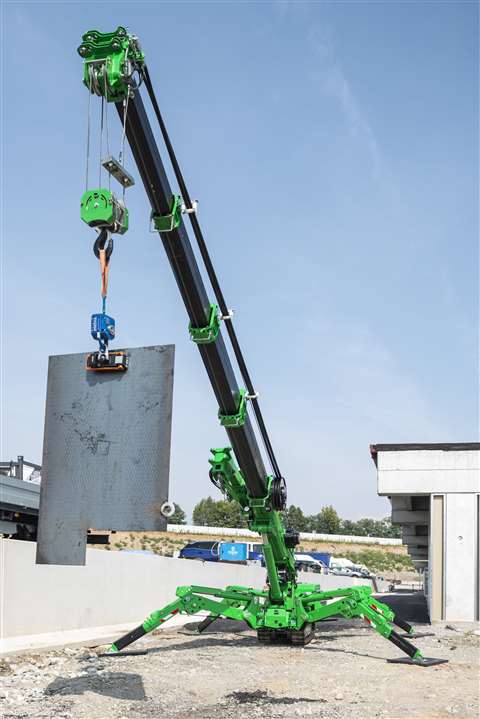 A range of mini crawler cranes has been launched by Palazzani Industrie. The Italian manufacturer, best known as a manufacturer of aerial work platforms, has introduced the RPG range with the RPG2900 as the first model.
It lifts 2.9 tonnes at a radius of 1.5 metres and is 730 mm wide which allows it to pass through a standard 760 mm wide doorway. Power is from an onboard diesel engine or via mains electricity, either single- or three-phase. It can be operated indoors or out, on flat or uneven ground and on slopes or stairways, the manufacturer said.
Commenting on the new departure Paola Palazzani, Palazzani Industrie commercial director, said customers "were asking us for a versatile and high-performance product, equipped with specific attachments, therefore we decided to open a new division of products: Palcrane, the mini spider cranes that combine the characteristics of pick & carry with compact mini cranes."
Radio remote control is a standard feature and applications include material lifting, general rental, glass installation and work with structural steel.