Palazzani sells first 37m in China
By Euan Youdale29 October 2019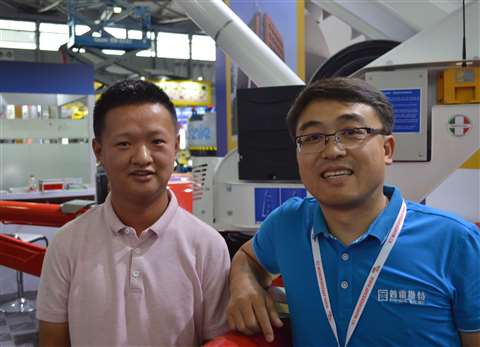 Hui Qiang, a small rental company in Huizhou, Guangdong province in China, has acquired a Palazzani XTD37 platform from dealer Precede. It is the first of the 37m units to be sold in China.
Cheng Jia Sheng, the owner and managing director of Hui Qiang, speaking to Access International at APEX Asia, said the new machine would diversify its existing fleet of 300 aerial platforms, mainly scissor lifts. He said pressure on rental prices for scissors had led him to invest in the specialist Palazzani machine.
In addition to its aerial platforms, Hui Qiang also runs 10 mobile cranes in its rental fleet, ranging in size from 25 tonne up to 200 tonne capacity.
Palazzani's dealer in China is Precede, which was founded in 2003 by Chen Lin, who is the company's owner and General Manager. Precede, which also sells UpRight scaffolds and Snorkel machines, became Palazzani dealer in China in 2017.
The company is targeting both rental companies and end users with the Palazzani machines. Precede also operates a small rental fleet of less than 25 Snorkel booms and scissors.