Palfinger cranes for Japan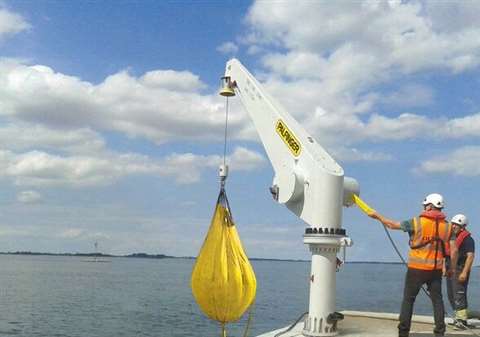 Japan's first large-scale commercial offshore wind farm will be supported by 33 cranes from Palfinger Marine.
Deliveries start in the third quarter of 2020 for the Akita Noshiro wind farm scheduled to begin operating in 2023. It is in the northern region of Tohoku. Palfinger signed the supplier agreement with wind farm construction company Kajima Corporation / Taiko Trading.
Each turbine platform will have a PF8000 fixed boom crane with 2.4 metre outreach and a 1 tonne safe working load. Commissioning will be co-ordinated by the Palfinger Asia Pacific wind service hub.
The two Akita Noshiro offshore wind farms cover 730 hectares. One is at Akita port, the other at Noshiro port, both in the Akita Prefecture coastal zone. Capacity will be 139 MW – enough electricity for nearly 130,000 homes, the crane manufacturer said.
Commenting on the job Iavor Markov, contract and tender manager for Palfinger's marine and wind cranes, said, "We feel very honoured to be part of this project – it truly is a milestone in the Japanese offshore wind industry. Our colleagues from Palfinger Japan played an invaluable role in winning this project, we owe them a great deal of gratitude. Now, we have gained a stronger foothold in this region and discovered even more potential for future projects there."