Palfinger P-Fold nominated for award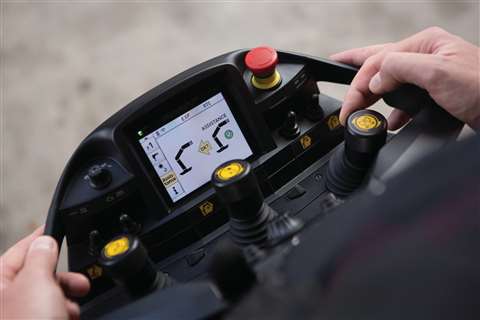 Austria-based hydraulic lifting company Palfinger was nominated for the state award of innovation 2016 for its P-Fold assistance system by the Austrian Federal Ministry of Science, Research and Economy. This placed the system among the top six vying for the award. In total, 524 innovations were submitted.
P-Fold is an assistance system that makes it easier for customers to fold and unfold their cranes. The control takes over co-ordination of all crane movements until a defined working position is reached, it can then easily fold it again from any working position, the company said. The system also controls the fly jib and cable winch.
At the award ceremony, Reinhold Mitterlehner, vice-chancellor and federal minister of science, research and economy, nominated six companies for the award throughout the ceremony. Each company has developed one of the top six innovations of the last year.
The state award of innovation was eventually awarded to ams AG for their implementation of optical sensors for contactless gesture recognition.