Palfinger record growth continues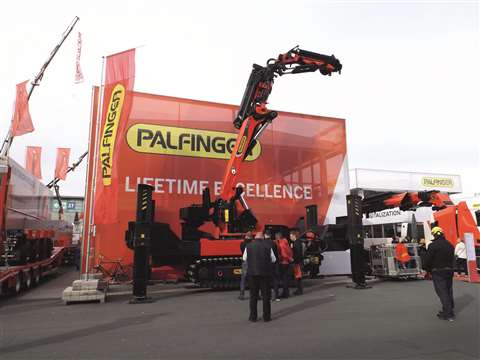 Austria's Palfinger Group continued on its strong growth path in the first half of 2019.
The loader crane, aerial work platform and materials handling equipment manufacturer posted double-digit increases in revenue and earnings. Revenue was €893.4 million (US$996 million), up 11.4 per cent from €801.9 million ($894 million) in the first half of 2018 to break yet another record. Earnings before interest and taxes (EBITDA) was up 17.0 %, to €120.1 million ($134 million) from rising from €102.7 million ($114 million). The EBITDA margin was 13.4 % against 12.8 % in the first half of 2018.
A new organisational structure was implemented at the beginning of 2019. The Global Palfinger Organization (GPO) consolidates its global structures and promotes co-operation across corporate units, Palfinger said. It is to make it possible to realise synergies and implement efficiency enhancements, the company explained.
Commenting on the results, Andreas Klauser, Palfinger CEO, said, "In the Land units, incoming orders were at a good level and our production facilities worked at full capacity utilisation. Our new GPO structure is becoming well established. It helps us to act quickly and efficiently. This is already noticeable in our results. In the segment Sea, we were able to largely complete the restructuring process. At the same time, the market started to recover and we have been generating more and more orders. We will intensify the integration of this segment into the GPO structure".
Looking ahead, 2019 as a whole remains positive and the company said it expects another record year: the management reckons with an increase in revenue to €1.7 billion and an EBIT margin of 9 %.