Panama Canal Authority rejects contractor complaints
By Helen Wright06 January 2014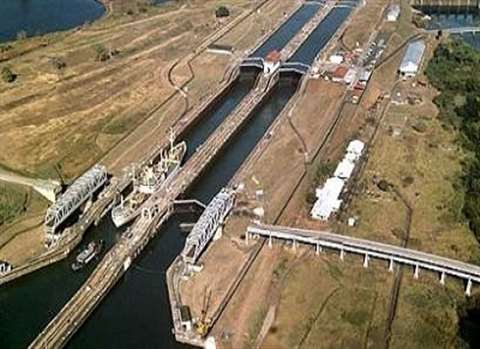 The Panama Canal Authority (PCA) has issued a strong rebuttal to the consortium that has threatened to suspend work on the Panama Canal expansion project, claiming it has no legal basis to halt construction.
The Grupo Unidos por el Canal (GUC) consortium wrote to the PCA demanding a further US$ 1.6 billion in funding to complete the project.
The consortium said it had submitted claims regarding additional costs resulting from unforeseen circumstances and warned that work to construct a third set of locks for the Panama Canal would be stopped if it did not receive the extra money.
But the PCA said the threat was illegitimate, and accused the GUC of intentionally slowing down construction and a general failure to progress works in accordance with its contractual obligations.
"There is nothing in Panamanian law or in the contract signed that gives the contractor any grounds for suspension of the works," the PCA said.
With regards to funding, the PCA pointed out that it paid GUC within the first 15 days of receiving an invoice –significantly in advance of the contractually-stated period of 56 days.
"The canal expansion programme is 72% complete, while the construction of the new locks is 65% complete," the PCA said. "GUC has previously indicated that instead of completing construction on October 2014, as originally established in the contract, the new locks will be finished June 2015."
Panamanian President Ricardo Martinelli is meeting with Ana Pastor, Spain's Public Works Minister, in the capital of Panama City to help resolve the dispute.
The PCA awarded the contract to design and build a third set of locks to the GUC's US$ 3.2 billion bid in 2009. Sacyr is the lead contractor in the consortium, and the other contractors are Impregilo, Jan De Nul and CUSA Urban Construction.
The expansion of the Panama Canal to allow the transit of bigger ships with more capacity began in 2007, and the PCA has estimated that the full project will cost US$ 5.25 billion to complete.
The programme consists in the construction of two new sets of locks – one on the Pacific and one on the Atlantic side of the canal – as well as the widening and deepening of existing navigational channels in Gatun Lake, the deepening of Culebra Cut and the opening of a new, 6.1 km long access channel to connect the Pacific locks and the Culebra Cut.