Award winner Patrick Frye shared his expertise with an audience on the other side of the world during the European Demolition Association (EDA) study tour of Japan this month.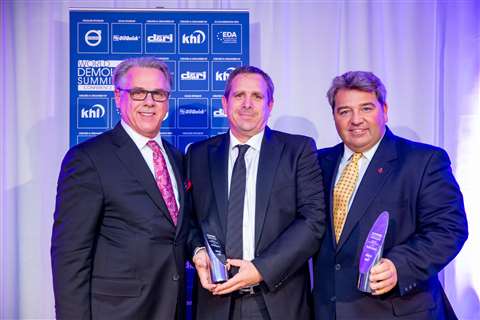 Patrick's company Cardem, which is based in France, shared the Explosive Demolition first prize with Safedem at the 2018 World Demolition Summit (WDS) and Patrick was a speaker at a conference in Tokyo jointly organised with the Japan Demolition Contractors Association, in which he included a reference to the award win.
Patrick is also a member of the World Demolition Awards judging panel, though he was not involved in the judging of the Explosive Demolition category for obvious reasons.
The conference, which rounded off a week off visits to Japan-based manufacturers and demolition sites, also included closing remarks by Chris Godek, president of the USA's National Demolition Association (NDA).
Chris will open this year's WDS and he urged industry professionals from inside and outside Japan to visit the event.
The WDS takes place in Boston, USA on October 23 and 24 and will comprise a networking drinks reception, conference and awards dinner.
It is organised by Demolition & Recycling International magazine in co-operation with the NDA and with the support of the EDA.
Headline sponsor is Volvo Construction Equipment.
For more details please visit www.demolitionsummit.com