Pegasus 45.30 delivered to gold mine
It is the first unit from Dieci Americas to land in South America
Dieci Americas delivered a Pegasus 45.30 rotating telehandler to a gold mine in Suriname, South America. The unit will be used to support and maintain mining equipment, said Dieci Americas President Jorge Salas. Seven maintenance personnel and eight equipment operators were trained on the Pegasus.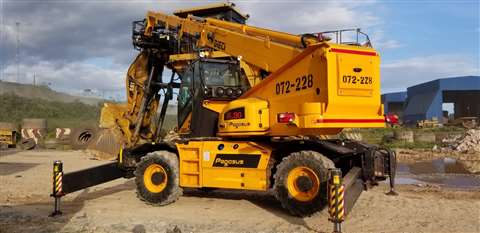 Suriname is a small country on the northeastern coast of South America. It is known for its gold mining operations.
The Pegasus 45.30 features a maximum lifting height with the use of outriggers of 29.6 m and has a maximum lifting capacity of 4,500 kg.