Peru aims for 85% paved roads by 2016
By Clarise Ardúz26 September 2011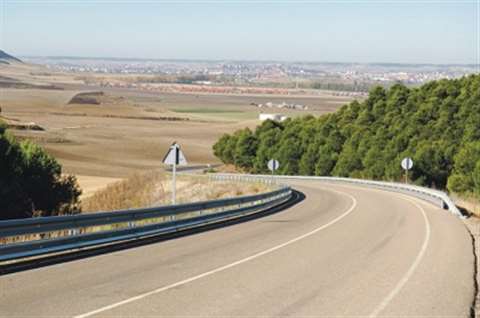 Peru's Transport Minister, Carlos Paredes has announced plans to lift the proportion of paved national roads in the country to 85% over the next five years. According to the CIA World Factbook, Peru has a total road network of 102887 km, including 23838 km of national roads and 19049 km of departmental roads.
The minister said that improving infrastructure would lead to greater integration for Peru. The cost of the project is put at some PEN 29.9 billion (US$ 10.8 billion) over the 2011 - 2016 period. The first year of the project is expected to see 423 km of national roads upgraded and rehabilitated.
Among the challenges in achieving this target is the fact that some 3460 km of the country's major roads are in mountainous regions. The Andean departments of Piura, Cajamarca, La Libertad, Ancash, Huanuco, Pasco, Junin, Huancavelica, Ayacucho, Apurimac, Cusco and Puno, all contain roads that have been identified for improvement.
The country's infrastructure plans also include the construction of Section 2 of the light railway network in the capital, Lima.