Phoenix expands Yanmar fleet
By Leila Steed16 January 2020
Long-time Yanmar dealer Phoenix Hire and Sales has invested £1.5 million in the expansion of its rental fleet.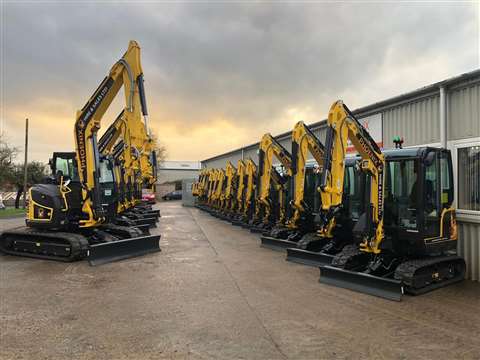 The Wales-based dealer has added nine of the manufacturer's mini excavator models to its fleet, plus the B95W wheeled excavator and C30R3TV tracked carrier.
Jason Derraven, Group Sales Director at Phoenix Hire and Sales, said, "Investing in the latest compact models from Yanmar ensures our fleet exceeds the high expectations of our clients."
The mini excavator models acquired by Phoenix include the Yanmar SV08, SV16, VIO17, SV18, VIO27, SV26, VIO38, VIO50 and VIO80.
The company, which has more than 80 staff employed across five depots, said the investment was part of a drive to increase customer access to the latest compact equipment.