Pinera named CEO of SmartEquip
By Lindsey Anderson14 January 2020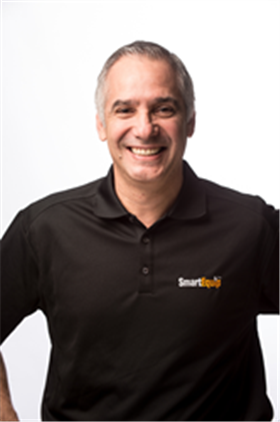 Fernando Pinera has been named chief executive officer of SmartEquip, Inc., taking over from former CEO, Bryan Rich. Rich remains executive chairman of the company.
During his tenure, Pinera spearheaded the transformation of SmartEquip's operating practices as well as set the foundation for significant growth of the SmartEquip network, according to the company. In his prior role as chief operating officer and president, Fernando positioned the company from a start-up environment to a booming software service company, SmartEquip said.
"SmartEquip has benefited greatly from Fernando's strategic and operational leadership as well as his personal dedication and integrity," said Bryan Rich, executive chairman and former CEO. "I look forward to working with him, along with our incredibly talented and dedicated team, as executive chairman."
Pinera stated, "I'm honored and excited to start this new chapter with SmartEquip. In my role as CEO, I plan to continue my efforts to place SmartEquip at the forefront of an evolving industry. Our mission is to drive our customer's business forward with seamless technology solutions, while preserving the integrity of the original channels of business in the construction and agriculture markets.
"I am confident that we can continue to deliver the right tools to our customers to revolutionize the industries we serve."