Pioneer Pump launches Stage V pumps
By Leila Steed22 February 2021
UK-based manufacturer Pioneer Pump has launched its EVO range of pumps, with over 40 models now available with Stage V compliant diesel engines from Scania and Perkins.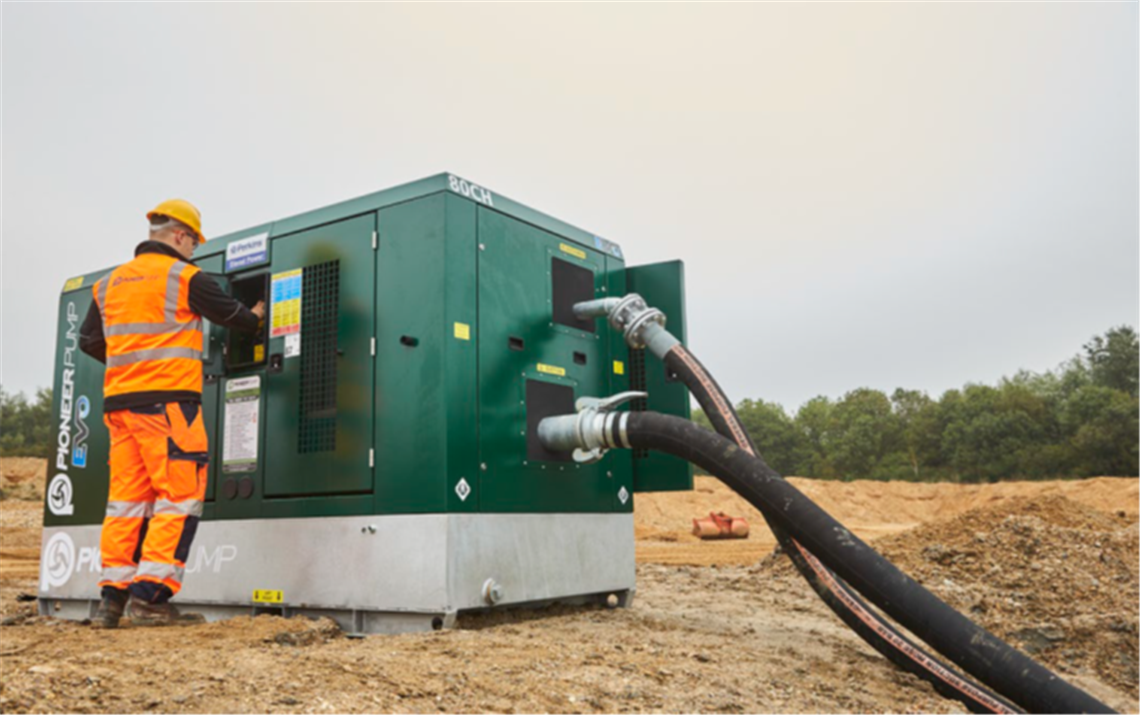 The company, which designs and manufactures equipment for the quarry and mining, industrial and wastewater markets, said it had matched the new engines to the power requirements of its pumps to ensure reduced maintenance and downtime.
Featuring a new green exterior, Pioneer's new range means European customers have a choice of engine types on pump models ranging from 3" (80mm) to 30" (760mm) with flows up to 10,000 m3/hr and heads to 260m.
Adam Race, Engineering Manager at Pioneer Pump, said, "When selecting suitable engines for our EVO range, it was imperative that the engines had the widest operating range possible and were able to regulate their own load without having any impact on the important matter of pumping." 
He added, "Our engineers have spent hours of diligent research and development on our new EVO range to ensure we deliver a proven, field tested, reliable product to our valued customers first time – every time."
The pumps' new engines incorporate a diesel oxidation catalyst (DOC), diesel emission fluids (DEF) and diesel particulate filters, which provide lower emission levels.
In addition to low emission and noise levels, the new EVO sets include a telemetry remote control and monitoring as standard and increased access for servicing.
Pioneer said the models, which feature a solar panel charging unit, also include a fuel change over valve with quick connect coupling for bulk fuel tanks and forklift pockets for easy relocation.
Toby Wilson, Product Manager at Pioneer Pump, said, "At Pioneer we have done our utmost to make the transition as smooth and reliable as possible, including extensive remote telemetry control and field monitoring features."
As well as the new engines, the company said it had also added extra features to its packages, which now include its Pioneer Prime (PP) range of vacuum assisted self-priming pumps.