Plans for US$7 billion road project
By Thomas Allen28 June 2017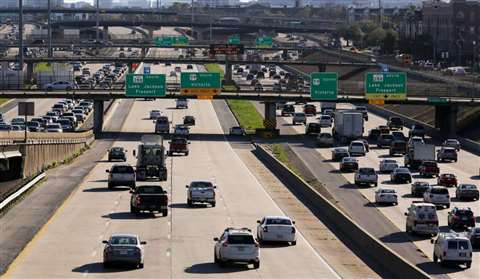 Construction work on the US$7 billion North Houston Highway Improvement Project to renovate the I-45 highway in Houston, Texas, US, is expected to begin by 2020.
The I-45 spans over 38 km between Beltway 8 in North Houston and Spur 527 at Highway 59 near the city centre.
Managed lanes will be installed and the downtown section of the road will be rerouted in an effort to increase infrastructure capacity in line with future traffic volumes, which have been projected to increase by as much as 30% between 2015 and 2040.
Running down the middle of the I-45, two managed express lanes will be added in both directions for high-occupancy vehicle and toll operations.
The rerouting of the downtown section of road will involve the replacement of the existing elevated section of the I-45 on the west and south sides of the city centre – referred to as the Pierce Elevated – with connectors that will allow access to and from various city streets.
The I-45 will be made to run parallel to the I-10 highway on the north side of the city and also parallel to the I-69 on the city's east side.
On the I-10, two express lanes running in each direction will be constructed from west of the I-45 to east of the I-69, allowing through traffic on the I-10 to bypass the city centre.
The project will also involve rebuilding the Loop 610 and I-45 interchange in North Houston to create a more conventional freeway-to-freeway interchange.
Construction work is set to progress from south to north in phases as funding is identified.